Locksmith Barcelona Open Doors Change Repair Locks
A company with more than 15 years of experience, formed since its inception by professional experts in security for the prevention of robberies in homes and commercial premises in Barcelona.
We manage our clients without intermediaries, offering them a professional and quality service at a good price.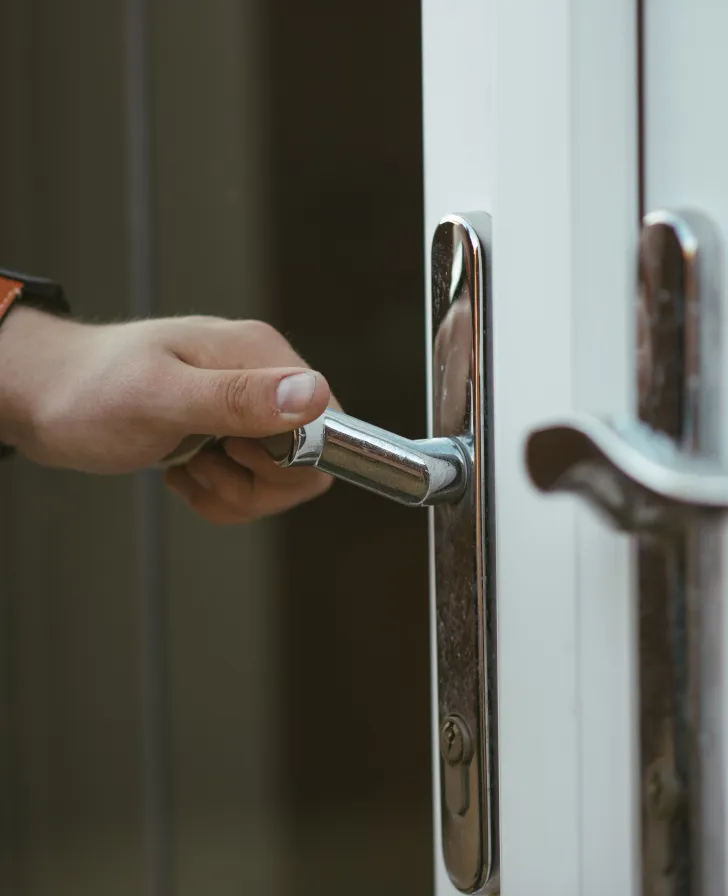 Install, Change and Repair Locks
We are distributed throughout the capital, we have easy access to any neighborhood in Barcelona: Poble Sec, Sant Antoni, Les Corts, Poble Nou, Zona Franca, Ciutat Vella, L'Eixample, El Raval, Gracia, Horta Guinardó, Sant Andreu, L'Eixample. ´Hospitalet etc.
We adapt to your availability 24 hours a day, 365 days a year.
We carry out urgent jobs as well as others that do not require immediacy, this together with our proximity, allows us to make budgets that are difficult to improve and without any commitment.
Home service Locksmith 24 hours in barcelona
We are proud, first of all, because of the number of clients that we have served in the many years that we have been in the profession and because of the number of clients that we have left satisfied by performing a Locksmith service when they have needed it.
We have become experts in our work, security experts and always at the forefront of new technologies.
Profesional locksmith en barcelona province
Our company has extensive experience in the locksmith sector, our staff will know how to give you practical and efficient solutions according to the needs required in each case.
Our purpose is to offer a service to help the client in advising on the installation of security lock systems or give you a solution to any problem with your security system.
We offer opening services for all types of doors. Opening without damage to the door 24 hours. Urgent and not urgent.Cheap fair price.
Where our locksmith offer 24-hour opening services
We open all kinds of doors Armored and Armored Doors, Metal Closures, Security Padlocks
Replacement and installation of locks and light bulbs of all models and brands: Aga, Arcu, Atra, Securemme, INN, Azbe, Bilma, Btv, Amig, Cisa, Cvl, Ezcurra, Fac, Fichet, Fetis, Fontaine, Potent , Ital, Jis, Kaba, Keya, Keymat, Lince, Mcm, Mottura, Mul-T-Lock, Sts, Tesa, Tecsesa, Tover, Toy, Ucem, Viro, Arcas Soler, Inceca.
High-quality security doors, designed to protect and decorate, adjusting to all your needs and accessories, while offering you a wide and extensive range of finishes.
We installed good pine wood doors to make a stable and strong set to which we added 2 0.8 mm steel plates. thick, to later decorate it to the exclusive taste of the client.
We change any lock, install and repair locks of all brands. security and conventional light bulbs. floor padlocks. We change the cylinder of your lock for another with an anti-bumping system, the safest on the market. We repair, motorize and install shutters and metal closures, automatisms, security padlocks for all types of closures.
Locksmithing is not an activity focused only
in the opening of doors and the change of locks and changes of keys, it is also necessary to service the cranks and handles of the doors of the houses, the closing plans and master keying of the neighboring communities, the mailboxes and Storage room locks and even cabinet fittings.
Anti-bumping bulbs with premium key audit to be sure and certain that no one gets a key copy without the owner's authorization.
Magnetic shields to protect the cylinder against opening techniques such as bumping, picking or printing.
It provides additional protection against vandalism attacks such as breaking the bridge or extracting it.
It makes sabotage with silicones, glues and other elements impossible.
The magnetic key is necessary to open the protective shield, closing can be done manually, without the need for a key.
It is also used as basic or service master keying, since a user can have the lock cylinder key for unrestricted use, but when desired, the protective front is closed and hides the cylinder, preventing unauthorized access. use of the key and, therefore, preventing access to the installation.
We make budgets without obligation at home, specifying the day and time that suits the client.
SERVICES FOR LOCKSMITH IN BARCELONA:
individuals.
Companies.
Neighbor communities
Property Administrators.
Real Estate Developers etc.
We are proud, first of all, because of the number of clients that we have served in the many years that we have been in the profession and because of the number of clients that we have left satisfied by providing them with a locksmith service when they have needed it.
We have become experts in our work, security experts and always at the forefront of new technologies.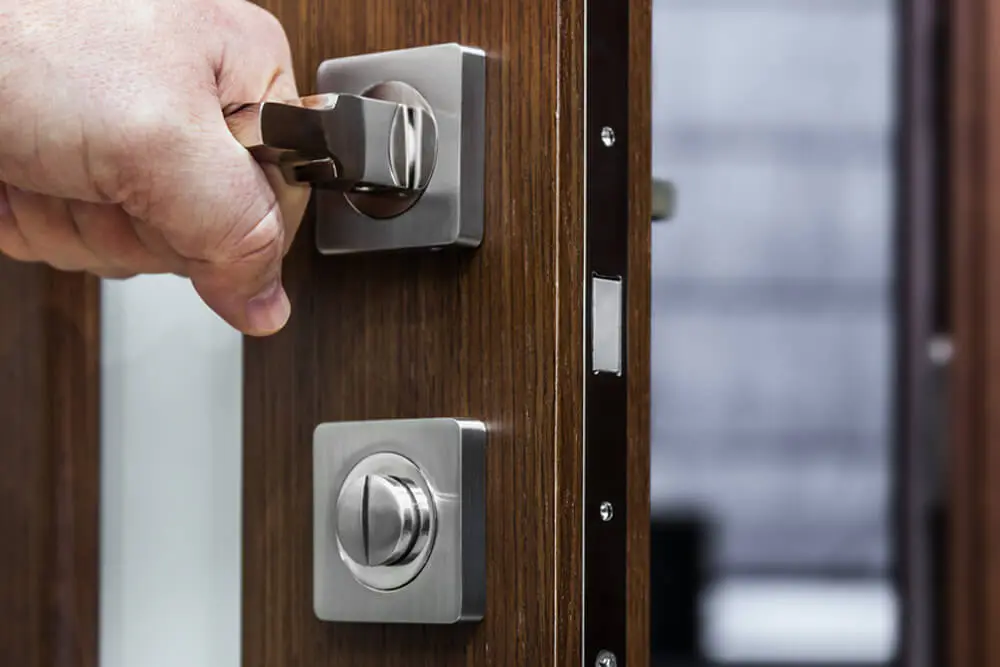 24 hour locksmiths in Barcelona
We carry out the opening of all types of doors and locks through the 24-hour locksmith service in Barcelona and surroundings, with uninterrupted hours throughout the year from Monday to Sunday.
We have our own locksmiths in Barcelona, if you cannot open your door, don't worry, call us and we will send a locksmith to your home 24 hours a day to solve the problem.
With more than 30 years of experience in locksmithing, we are the pioneers in the 24-hour locksmith service. We work with the best sectors: Security Forces, Embassies, Ministries, Insurers, etc., which guarantee our professionalism.
Urgent locksmiths in Barcelona
We offer really cheap prices and with full guarantee in the services provided.
Our locksmiths travel urgently to your home in Barcelona and its surroundings, solving the problem quickly and effectively, since we have all the necessary material in locksmithing and proven experience.
With an urgent locksmith in Barcelona we cover all your problems with doors, garages, blinds, safes, keys, locks, etc.
Locksmith materials in Barcelona
incorporates new elements of resistance to its materials, such as multipoint locks, anti-drill cylinders or anti-bumping locks.
We take care of supplying our locksmiths with all the tools they may need, in addition to the material that customers decide to buy later.
We use top quality materials to offer maximum security in locksmith services, both for traditional and digital locksmiths.
We have a physical and online store so that customers can assess and compare the products and materials that interest them most.
Locksmith services in Barcelona
has specialized locksmiths in opening and repairing locks and bolts in Barcelona with the following services:
Locksmiths for opening locks, doors, shutters and safes without breaking.
Locksmiths for the replacement of locks, bolts and light bulbs of all brands.
Locksmiths for the repair and installation of metal closures.
Locksmiths for installation and motorization of metal enclosures (shops and garages).
Locksmiths for the manufacture of iron and aluminum products (bars and gates).
Locksmiths for the treatment of high security and digital light bulbs.
Locksmiths for punctual interventions in evictions.
Locksmiths for the mastering of keys and light bulbs.
Urgent locksmiths 24 hours.
Access control.
Locksmith team in Barcelona
We have a team of highly experienced locksmiths, performing quick and clean interventions without causing damage, and using the latest tools. Regardless of the security system, our locksmiths in Barcelona will open the requested lock, door or blind.
Our locksmiths carry out all kinds of repair, installation and maintenance work in private homes, urbanizations, neighborhood communities, companies and public administrations in Barcelona.
We are professional locksmiths capable of working in any situation successfully. We inform and advise each client in a personalized way, adjusting to the security needs of each case. In addition, our team of locksmiths conducts courses on a continuous basis to always stay at the forefront of locksmithing.
Locksmith Barcelona Open Doors Change Repair Locks
Locksmith Barcelona Open Doors Change Repair Locks A company with more than 15 years of experience, formed since its inception by professional experts in security for the prevention of robberies in homes and commercial premises in Barcelona. We manage our clients without intermediaries, offering them a professional and quality service at a good price. Install, …
Locksmith Barcelona Open Doors Change Repair Locks Leer más »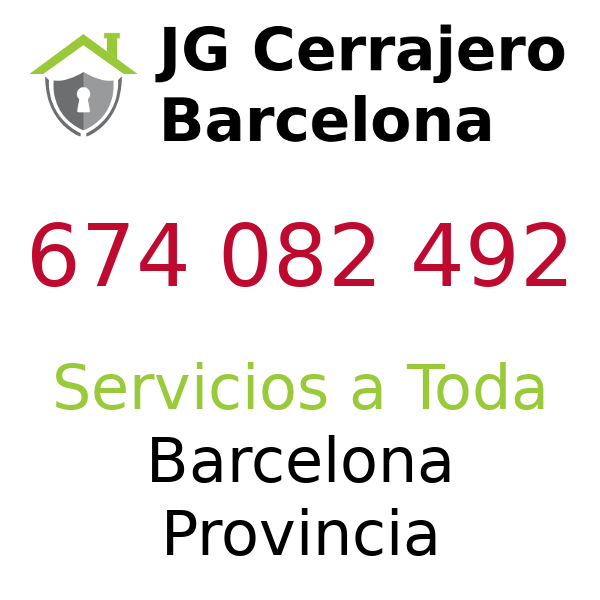 Carrer de l'Eucaliptus, 18
08950 Esplugues de Llobregat
Telefono
Email
Web
Descripcion
Locksmith Barcelona Open Doors Change Repair Locks. Servicio economico 24 horas. Instalar, arreglar, reparar y cambiar Locksmith Barcelona Open Doors Change Repair Locks A company with more than 15 years of experience, formed since its inception by professional experts in security for the prevention of robberies in homes and commercial premises in Barcelona. We manage our clients without intermediaries, offering them a professional and quality service at a good price. Install, …
Locksmith Barcelona Open Doors Change Repair Locks Leer más »
Coordenadas: 41.3746735, 2.0995864